YOUR FINANCE SOLUTIONS FOR 2017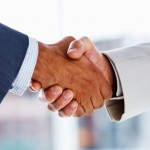 With the start of the new year most businesses will be looking at making their business bigger, better, and more profitable. 
Are you wanting new equipment?  refurbished machines?  better technology? or do you simply want to bring your employees better, safer, more modern equipment?
Benson Leasing offers you funding for new or used equipment and vehicles. We are leaders in commercial equipment finance and leasing, and have Funding Companies ready to offer you new year deals today. 
Call us today on 1300 795 058 to discuss the best financing option for your business, and your individual needs; and make the most of 2017 by getting your business off to a solid start.